It seems as though in Chicago new ads are coming out every day that highlight the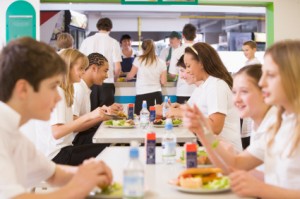 negative affects sugary drinks, like soda, have on children.
A popular radio/television ad says the following:
"You do so many things to protect [your children], but there is one thing that can hurt them that you may never have realized. Many sugary drinks can contain 16 or more teaspoons of sugar. Too much sugar can cause obesity, type 2 diabetes and tooth decay. So try some healthier options, after all they're sweet enough already."
The thing is this: vendors agree. Vendors also have children and want them to grow up to be healthy adults.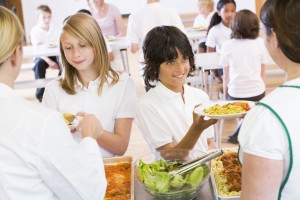 On  school campuses throughout Chicagoland you can find vending machines dedicated to 100% healthy items. Mark Vend can help create a program based on a variety of healthy choices or you can work with Mark Vend directly to create a program based on your guidelines.
As the need for healthy vending in Chicago continues to rise, organizations dedicated solely to the purpose of healthy eating for children on school campuses are beginning to emerge. These organizations are not competition but aids, blazing a clear cut trail on what healthy vending machines should look like.
If you are looking to start/revise your school's vending services in Chicago and want to go healthy but are unsure where to begin call Mark Vend today at (847) 291-9216!  We are happy to customize a healthy program tailored to your vending needs!
The most popular guideline for a healthy alternative snack follow the 35-10-35 principle where snacks have no more than:
35% of total calories from fat
10% of calories from saturated fat
35% of total product weight from sugar
Many Chicago  schools are taking it a step further and suggest the following limitations:
No fried anything
No artificial flavors
No high fructose corn syrup
No artificial ingredients