Meet Maria and Martha
It is a fact that all functions in a company make up the whole, and not one position is more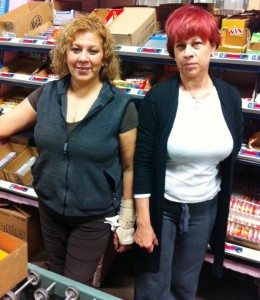 important than the other, in the greater scheme of things!
However, if it was not for Maria and Martha, nothing would move out of the warehouse for the route drivers to deliver to our customers.
Maria and Martha are responsible for pulling and packing the orders that come in, and they happily whirl around the packing area to complete the job.  This is where all the candy and snacks are stored for replenishing the vending machines.  Let it be known that the USA runs not only on Dunkin' Donut coffee, but also on Snicker Bars!
Maria and Martha rely on a sophisticated computer system that tracks the orders that are sent to them for processing in the warehouse.  From there, the completed orders are boxed, labeled and barcoded for the route drivers.