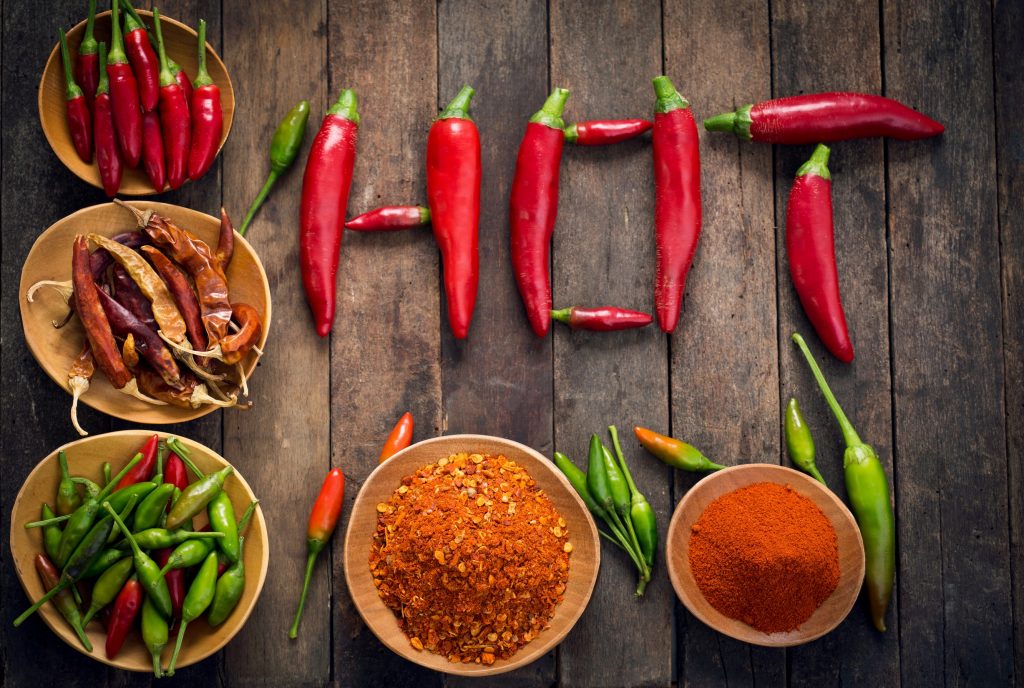 Are you a spicy food lover? If not, you might become one. According to Emily Liu, marketing director for Buck Wild, "Americans are snacking more than ever." Furthermore, she said they are "demanding more complex, bold and spicy profiles."
The growth of spicy food should not be surprising. Since the introduction of sriracha, foodservice has worked hard to spice menus up in new flavors. This shift in foodservice has led to a more broad, open, and evolving taste buds, according to Technomic's "2015 Flavor Consumer Trend Report." Chicago consumers are searching for more complex combinations and more types of peppers. At least 78% of consumers desire moderately spicy foods, while 55% crave spicy food flavors.
Food companies have noted the larger consumer base for spicy food lovers. One of the hottest chili peppers in the world is the ghost pepper. Companies like Wendy and Sbarro have begun including ghost-pepper flavors into various items on their menu.
The increase in a desire for spicy foods may be due to a new generation: Millennials. The report by Technomic indicates 45% of those between 18-34 years of age want more Chicago restaurants to offer foods with a combination of flavors.
McCormick & Company reveals an annual forecast of culinary trends in homes, restaurants, and retailers. The global team of chefs, food technologists, and flavor experts for 2016 listed several spicy food groups. For example, "Heat + Tang" was at the top of the list, which includes Peruvian chilies, lime, and sambal sauce (which is made with chilies). They also listed a "Tropical Asian" cuisine, which has peppers, chilies, and even a Malaysian spicy paste.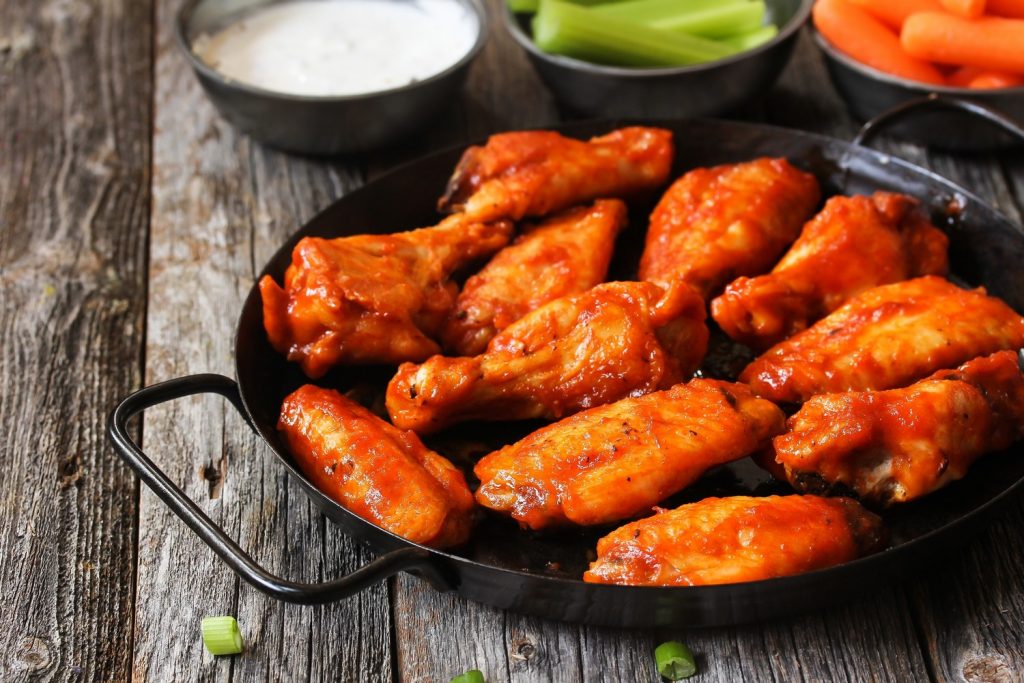 Spicy food doesn't seem to be going anywhere. While many see the importance of spicy food, they do not see the extent of its importance. For instance, Amy Smith, director of culinary innovation for Minneapolis-based Buffalo Wild Wings, said they "featured a ghost-pepper sauce" for a limited time. "We ordered six weeks worth from our supplier," she said, "but ran out in a week."
Their underrated success should make all food enthusiasts think twice. Dataessential made a list of spices, sauces, and peppers picking up heat, including the ghost pepper, gochujang, togarashi, and shishito peppers.
Is spicy food a food fad in Chicago or is it more? With increasing demand for spicy food and an upcoming generation (Millennials) who love it, it seems it will only grow with time. What do you think?
If you are looking for healthy options for your break room, call Mark Vend at 847-291-9216 today for a free, no obligation consultation, where we can help you with your break room needs.